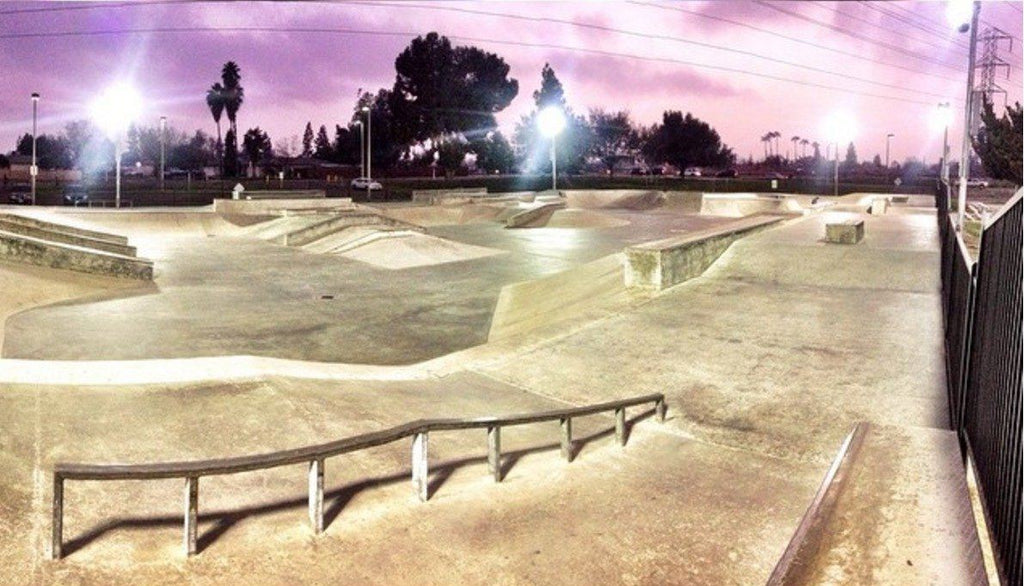 Top 5 Skateparks in Fresno/Clovis
Top 5 Skateparks in Fresno/Clovis
  Whether you are visiting from out of town or just looking for a new scene to shred, Fresno has got you covered.  Fresno has a handful of  different skateparks to sesh locally each featuring various ramp types and pros/con respectively. 
    5. Romain Skatepark
Located at
745 N 1st St, Fresno, California 93702
. This is the newest skate park to be constructed and is a part of
Rob Dyrdek's
Street League
 in Fresno and has a plaza layout.  This park features a sweet 7 stair, 4 stair, 3 stair, flat bars and ledges.  This park is not monitored by an assigned park attendant open 24/7 and is mostly occupied by bikers and skaters. 
     4.
Lions Den Skatepark

  Located at 4650 N Marks Ave Fresno, Ca 93705.  This spacious concrete skatepark is open 8:00am-10:00pm, Monday-Sunday.  The Lions Den is one of the more popular 
parks in Fresno and
 has an employed park monitor and enforces the skatepark's policy of skateboards only and mandatory helmets making it a unpopular destination for BMX and pro scooter riders.  
    3.  Todd Beamer Skatepark
Located at
9797 N Maple Ave, Fresno, Ca 93720
.  This skate park is almost always occupied and is a popular choice for skaters, bikers and scooter riders.  Although Todd Beamer park is monitored, riders can still be found seshing during unattended hours after it closes at 8:00pm.  During hours of operation, the Tod Beamer park requires riders to wear a helmet and is open to skateboards only.  Todd Beamer Park lights can remain on even after the sun has set and the park has closed. 
2.  Kaiser Skatepark
Kaiser skatepark is sought out for it's full size, non regulated, non concrete ramps.  If you have been looking for a sweet quarter pipe Kaiser is a great choice. This park in Fresno is great to switch it up once in a while and is not restricted to any certain riding type.  Here you can expect to find a diversity of riders. With that being said it is not a park that has an attendant on watch. Kaiser Skatepark's helmet policy is not actively enforced. 
1. Rotary Skatepark
Located at
908 Villa Ave, Clovis, 93612
  Rotary Skatepark closes at 9:00pm and is monitored by a caring and experienced attendant, although park monitors do rotate.  Rotary Skatepark has room for everyone due to its spacious layout.  Here you can find the concentration of Fresno and Clovis' scooter riders and is frequently called the scooter park. Rotary is considered on of the safest parks in Fresno/Clovis with the best environment and some of the friendliest riders.  Over the past few years Pro scooter park riders have gravitated to Rotary Skatepark due to it being the only attendant monitored skatepark that allows pro scooters.  Skateboards are also acceptable and all riders are required to wear a helmet.    
Thanks for reading!
Alpha Pro Scooters
---